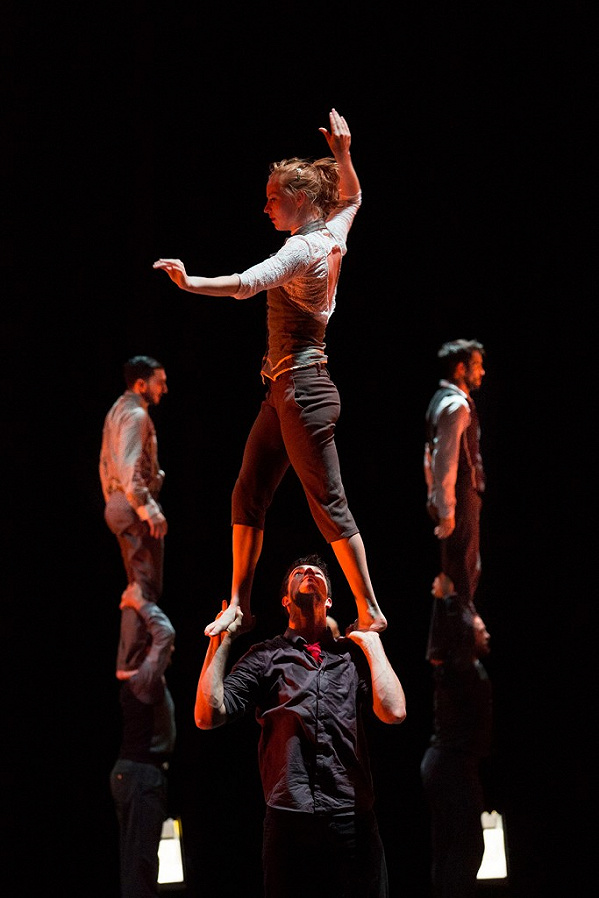 Twice a year TENT organizes masterclasses for professionals. Since 2017 masterclasses take place in cooperation with Codarts Circus Arts – Rotterdam. The masterclass program consists of masterclasses to deepen circus technical skills and masterclasses to broaden skills in the link with other disciplines.
—
Next masterclass
Zinzi & Evertjan | 15&16/06/2017
TENT studio Amsterdam
—
The focus in this masterclass from Zinzi & Evertjan is on the development if your own partner technique, duo to duo, banquine and group work.
Zinzi & Evertjan: "During the masterclass we will work on developing you own partner technique in relation to your wishes. We are open for what the group wants and from there on we will focus on your own specialisations. We will also share our Cie XY experience in Castellar builing, banquine and partner to partner technique."
You need a skilled acrobatic level to join the masterclass. A solid handstand in hands is a requirement. If you are not sure if your level suits the masterclass please contact us.
Costs are €70,- excluding VAT. Included are the two days of masterclass, a lunch on both days and complementary coffee, tea and snacks. Please send in your CV with the application. Include your name, age, email, phone number and CV in your application. There's a limited number of places, so register in time via masterclass@tent.eu.
PREVIOUS MASTERCLASSES
—
Sebastian Kann
10&11/12/2016
Dramaturgy in circus
—
Yannick Greweldinger
12/4/2015
mime & theater
—
Niels van der Steen
20/9/2014
Lindyhop & contemporary urban floorwork
—
Alexandre Fray
12/4/2014
Partner acrobatics & contact improvisation
TENT studio, Amsterdam, Nederland
|